It's Mama's last night tonight. People are pouring in so hard, and a lot would be staying till the wee hours in the morning.
Flowers have poured in too. Some are outside the house and some around Mama's coffin. Mom also bought this garland made of orchids, which I placed along the coffin cover. My titas adorned the whole thing with sampaguita garland as well.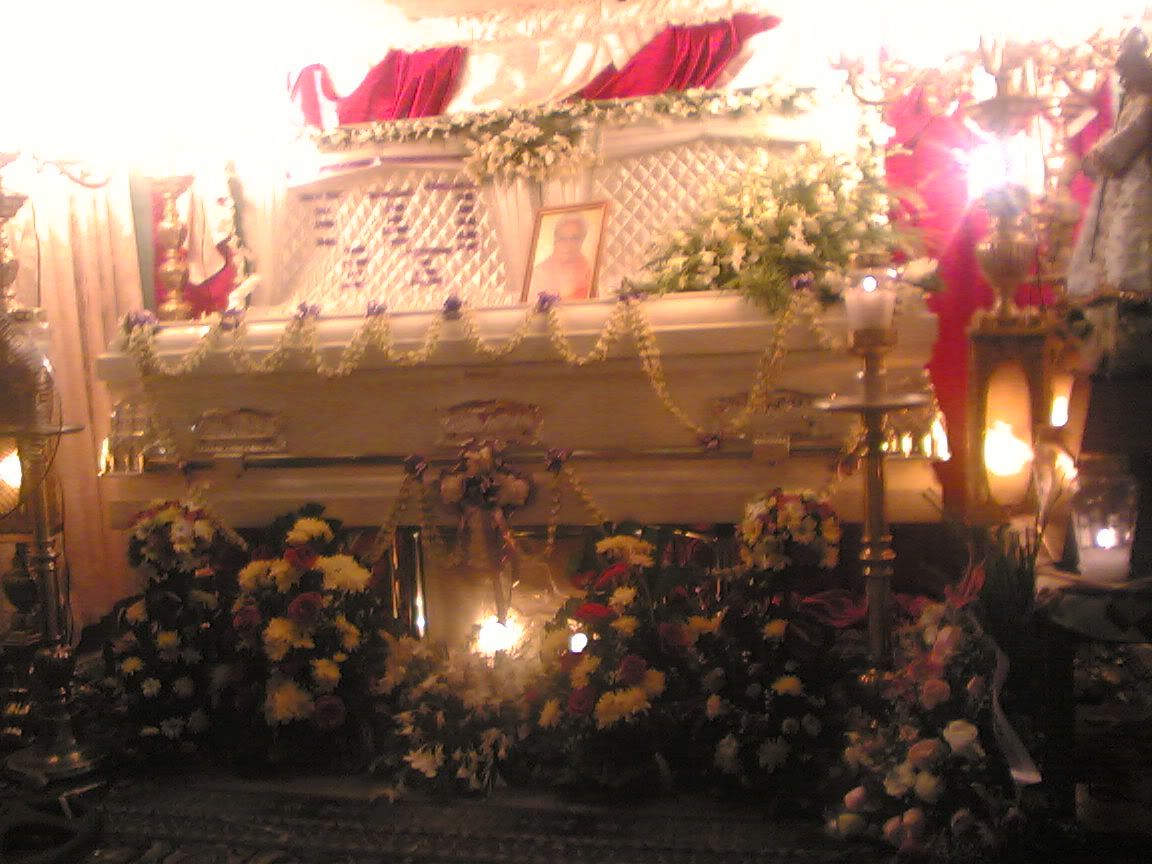 As I sit in front of Mama, I realized how much people loved her, that up to the last minute, they want to send their love. Throngs have looked at her, but the thing is, no one is crying tonight. I guess we are all holding it back for tomorrow.
To hide the sadness, I went into this photo shoot with Ate Ricca and Joreen using my fone.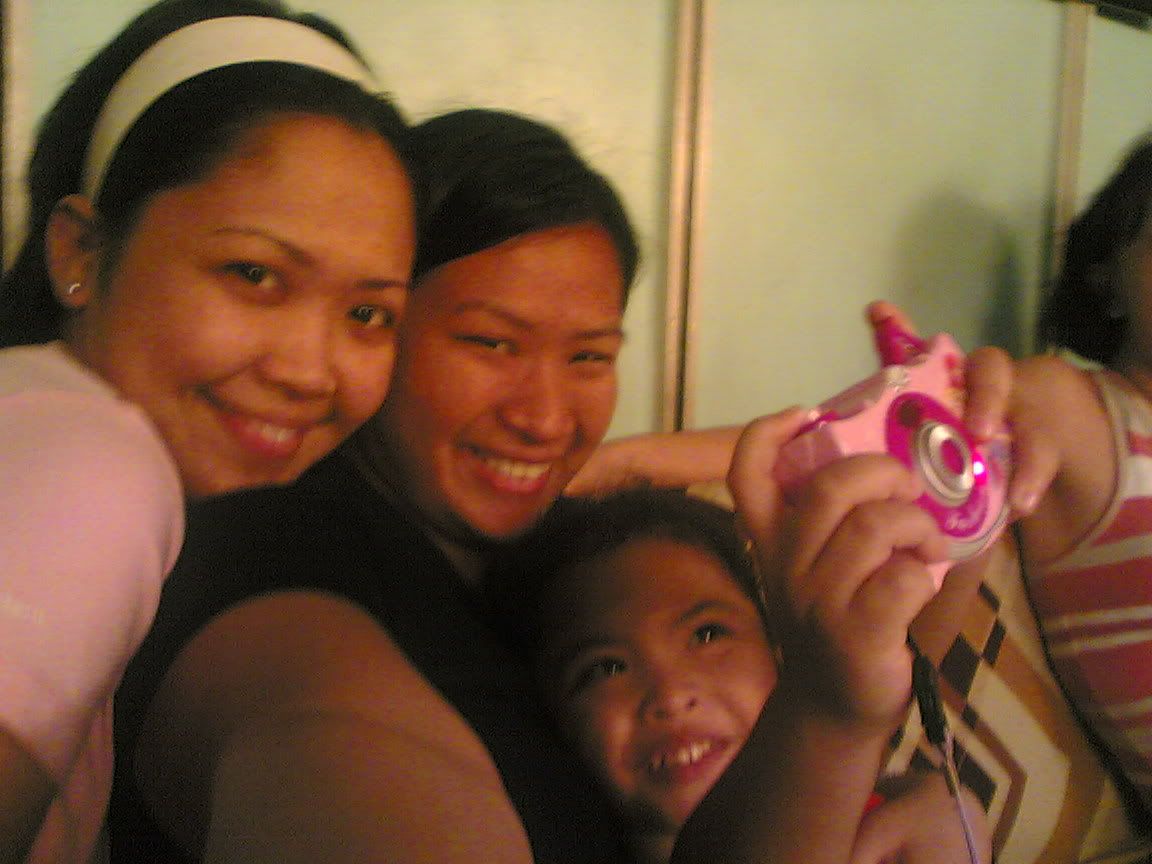 You see that fancy cam Joreen is holding? She's becoming more like her Tita Dorx. Harhar.
My cousin Jobelle also joined our so-called shoot.
Yeah, you can see we're all smiles now. Tear off our masks and you will see that behind those smiles are mournful faces.
God, I can't believe it. It's Mama's last day in this house. It's our last moment with her physically. I'm fooling people with my smile because deep inside I'm really, really gloomy.
I'm going to be up all night. My "being-sleepless" skills, in fact, are so handy for tonight. After all, I don't have much time with Mama so I might as well make use of what's left.
I'm really going to miss you, Ma. No worries. We'll see each other soon.
To the most wonderful Lola anyone can ask for...
Mama,
I wasn't ready yet, but I trust God with everything He does. You know I left many words unsaid. There were many thing I wanted to share with you. I never knew that as I closed that hospital door I witnessed our last smile to each other, we spoke our last words, and we laughed at our last jokes. And everytime I think about it the more it makes me want to rewind everything and hug you so tight and kiss you and tell you how much you mean to me.
But life isn't about being ready. I know I will never be ready. It's about bloody acceptance.
Ma, thanks for all the kare-kare you cooked for me, the
pambahay
shorts you made yourself that proved to be useful (until now!), the wake-up calls in college when I just can't get up for an early class, and the things that you have unselfishly given me.
But most of all, thank you for all the lessons you taught me, the advices you gave me, and the motherly love that took care of me my whole life. I couldn't ask for a better Mama, and if God asks me to name one of the most wonderful things He's given in my life, in a heart beat I'd say it's you.
I hate goodbyes, and so this is just something temporary between us. There will be no goodbyes for us. It's just "See you in a bit." I still have
chismis
to tell you. =)
Shake Jesus' hands for me please.
Maraming salamat sa pagmamahal
.
I love you, Ma. And you know how incredibly much.