Sunday, February 26, 2006
I think I do. I do. I do. I do.
Last Thursday, 23 February, I finally got the chance to finish my abstract for the 21st Philippine Chemistry Congress in Davao. I had to repeat an experiment that has doubtful results during the earlier part of the week. I did most of the interpretation of the results last Wednesday and Thursday.
I was hoping Dr. Sevilla could check it before I submit it to the panelists who will review it but then he said he will have it checked over the weekend. He advised me to just send the abstract then send another one if ever we have corrections.
After sending the abtract, I was sort of feeling confident that my paper would be accepted. With the other MS people who are going to Davao this summer, I started browsing the internet for airline trips and accomodation because we will ask for financial assistance from DOST.
We called DOST and they advised us to avail the PALakbayan package of the Philippine Airlines, which is even better because we were thinking of something cheaper like Cebu Pacific. Of course, PAL, I think, is better than any other domestic airline.
Anyway, I was able to book a flight. I will be in Davao from the 3rd to the 8th of April. I am just waiting for the reply of DOST if they will shoulder the expenses since I will be presenting my research there. Just in case they won't, I need to start looking for sponsors because the whole trip may cost a little over Php 12,000.
Last Friday, Ma'am Karen told me that my paper has been accepted for poster presentation. She asked me to do a draft of the poster over the weekend so I could show it to her tomorrow.
Now it looks like my trip to Davao is really going to push thru. No reason for it not to.
I smell the scent of Durians. The sight of Pomelos. The trip to the Pearl Farm.
Oh yes. I hear cheers from Davao City!
posted by Dorxie at
8:58 AM
&nbsp
[ 0 comments ]
Sunday, February 19, 2006
This year, the UST College of Science is celebrating its 80th anniversary and yesterday was the last day of the Science Week.
As the culminating activity of the week-long celebration, Science held a mini alumni homecoming dubbed as "Balikan ang Buhay sa Science". It was actually a small gathering with snacks and lots of
chikahan
.
There were some graduates of 1950s when the College was still called College of Liberal Arts. Most of those who attended were faculty members and graduates of 2000-something. There was a presentation on the history of the College of Science, which included its role in the WWII, its graduates who made significant contributions in science and the arts (Zenaida Amador, Charlene Gonzales, etc), and of course the scientists who were hailed as top scientists of the Philippines (Dr. Sevilla, Dr. Binag, Dr. Aguinaldo, etc).
We, the MS people, went there after our Inorg class. And we were the youngest there because we were graduates of 2005. So it was just our 1st year being alumni.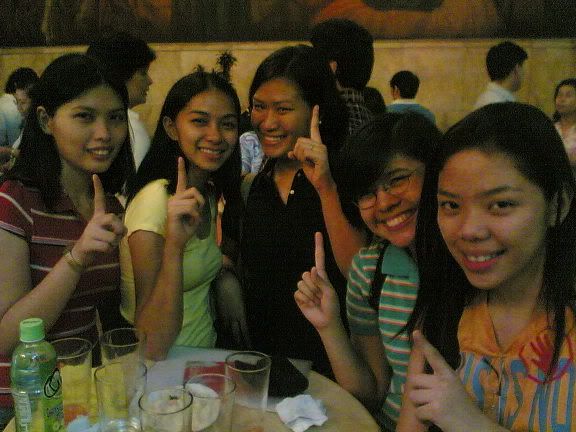 You know what? It felt different. We didn't feel like we were gone even just for a year because we were always in school. We were still very much attached to the College of Science. We didn't feel like we were alumni at all.
But then, walking down the halls of the 3rd floor made us remember our college days. It may have felt like we were so "at home" but we have to admit that a lot of things have changed. We no longer walk along the corridors wearing our uniforms. We no longer hang out with our own group of friends. We no longer call ourselves as part of 4Chem.
Years from now we shall come back and say we once stood in these halls as college students. In the four walls of the classroom we worked so hard to learn chemistry and ace exams. It is in these rooms where we shed tears and sweat and laughter. It is in these rooms where it all began.
We are proud to say we were once students of the UST College of Science. And nobody can take that away from us.
****
After the alumni gathering I bumped into some people I worked with in the Student Council during our days. I was with Emar when I met Alex--the hard working pres-- and Oliver--the present VP who's running for a position in the Central Student Council next year.
We had a little chit chat but I had to go because my cousin is holding a baby shower at Astoria Plaza in Ortigas. Good thing Alex was also going to his office in Ortigas so I had no problem with the transportation.
Alex dropped me off at Megamall because I had to buy a gift. From there I went to St. Francis Square to buy some nice earrings. Since my cousin told me that Astoria is a block away from San Miguel if I take Shaw Blvd., I have decided to just walk to Astoria since St. Francis Square is just across the San Miguel complex.
Yeah, Astoria was a block from San Miguel if I take Shaw. What I didn't know was that Astoria is several blocks away if I take Julio Vargas where the other side of the San Miguel is. I kept on walking and asked around where Astoria is. I had to cross this creek just to get there.
Finally, I got to Astoria. My legs were shaking and I was dead tired. I sort of rested for a while then helped with the cooking. Hours later the guests started to arrive.
My very cute nephew Ethan was there too.
The night went great and I was the only who gave my cousin a thermometer for her soon to come son Joaqui.
This morning I woke up with the Ortigas skyline in sight.
We had a sumptuous breakfast as part of the hotel package. We left at lunch time because we had to go to the hospital. Mama (my Lola) and Joreen were both confined at the UST Hospital.
I found Mom in Mama's room sleeping from her own high school alumni party last night. We stayed for a while then went home. It was a really tiring day.
***
Just an update on my abstract for the congress. I found out that one of my samples did not give a good response against my sensor so I will do three more trials tomorrow to see if I will get better responses.
I made the draft of the intro and methodology but I still can't go through with the results part because it is still incomplete.
I just hope I finish this before I collapse and break down. Let's all keep our fingers crossed.
posted by Dorxie at
10:40 PM
&nbsp
[ 0 comments ]
Friday, February 17, 2006
Muah Eds! Muah Oyet! Muah Tita!
Guess what? Eds bought me a pair of Filipinas Havaianas!!!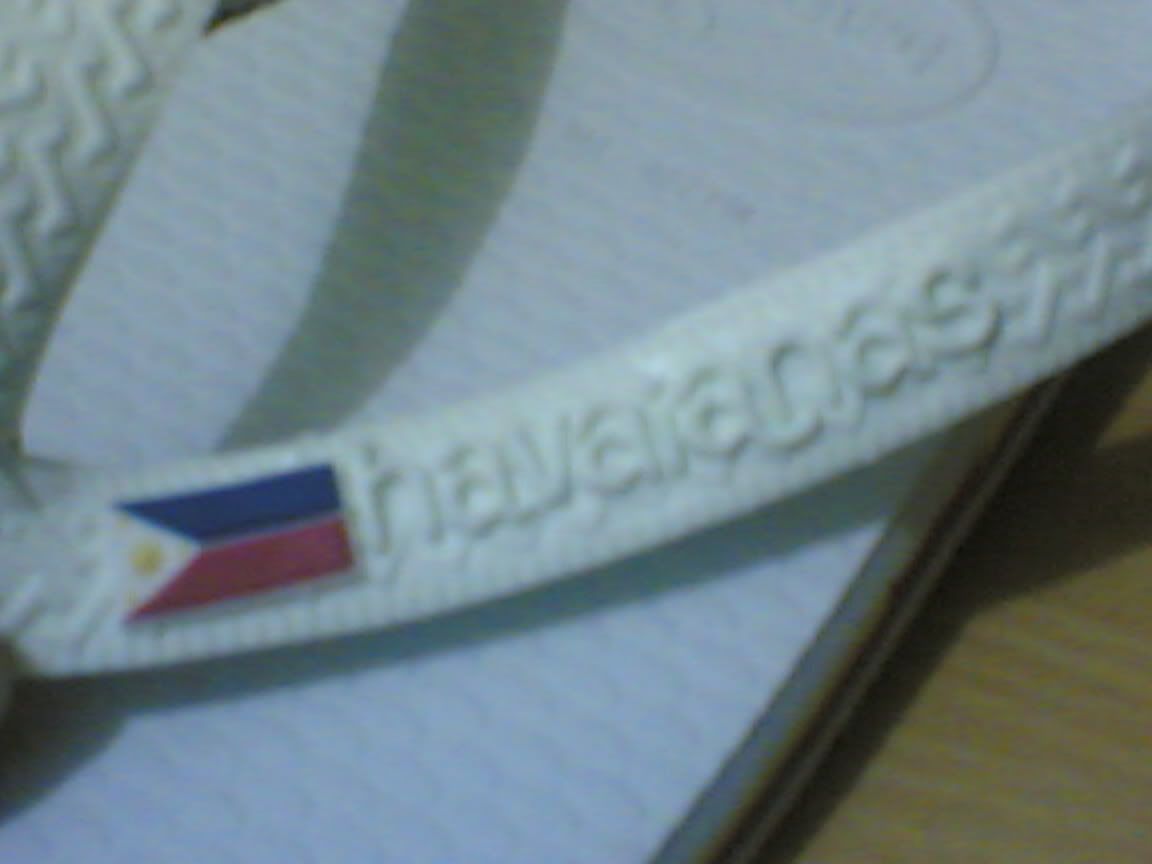 Eds called me up this afternoon and told me to meet her in front of the research center because she has something for me. It's a "Thank You" gift for doing her poster. It's also a gift from Tita (her mom) and Oyet.
When she handed the immaculate white Rustans bag with a box inside, I knew it was flip flops. Eds knew I wanted to buy the new Havs I just don't have the time to drop by the mall. And I was so happy to find out that Eds bought it for me already!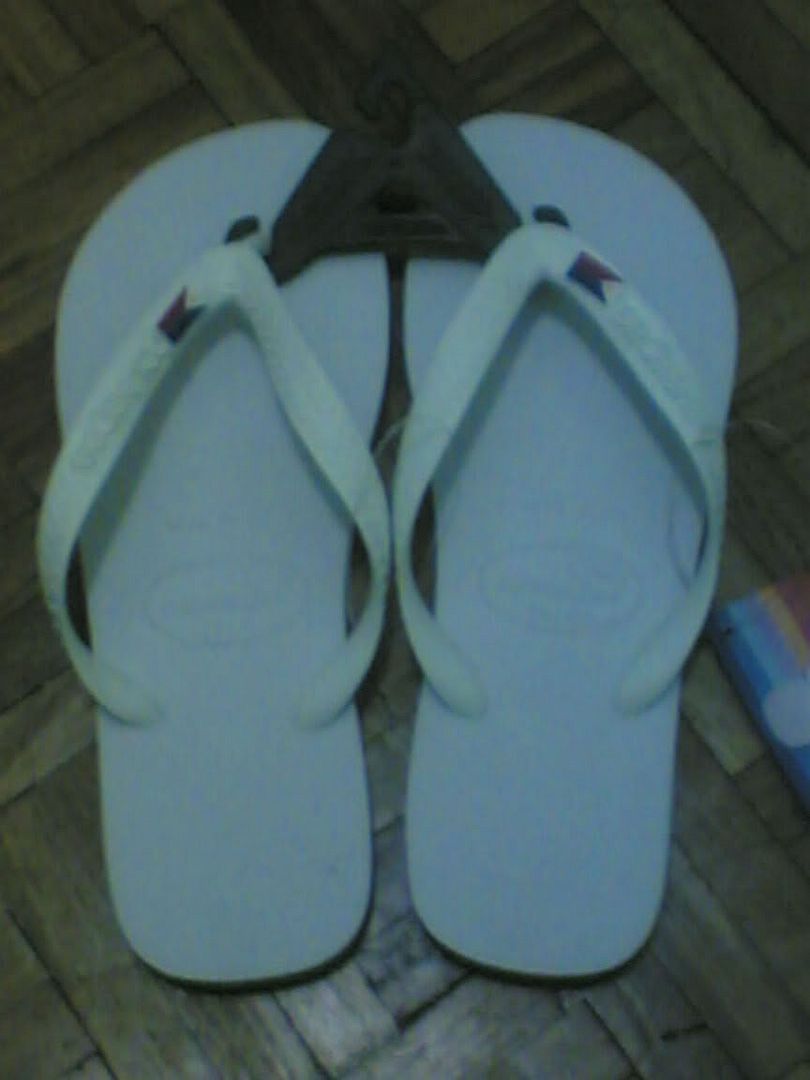 Thanks Eds. I love thee. I love thee to the bones. Muah muah muah.
****
I say we Filipinos who are Havaianas crazy should own at least a pair of this limited release. I mean we patronize the Brazilian flip flops so dearly that we buy more pairs even if we have lots already. So why not buy something that makes us proud of being Pinoy?
This new Filipinas Havaianas is just like the Brasil model. The main difference is that it does not have the Brazilian flag on the strap.
It has our Philippine flag.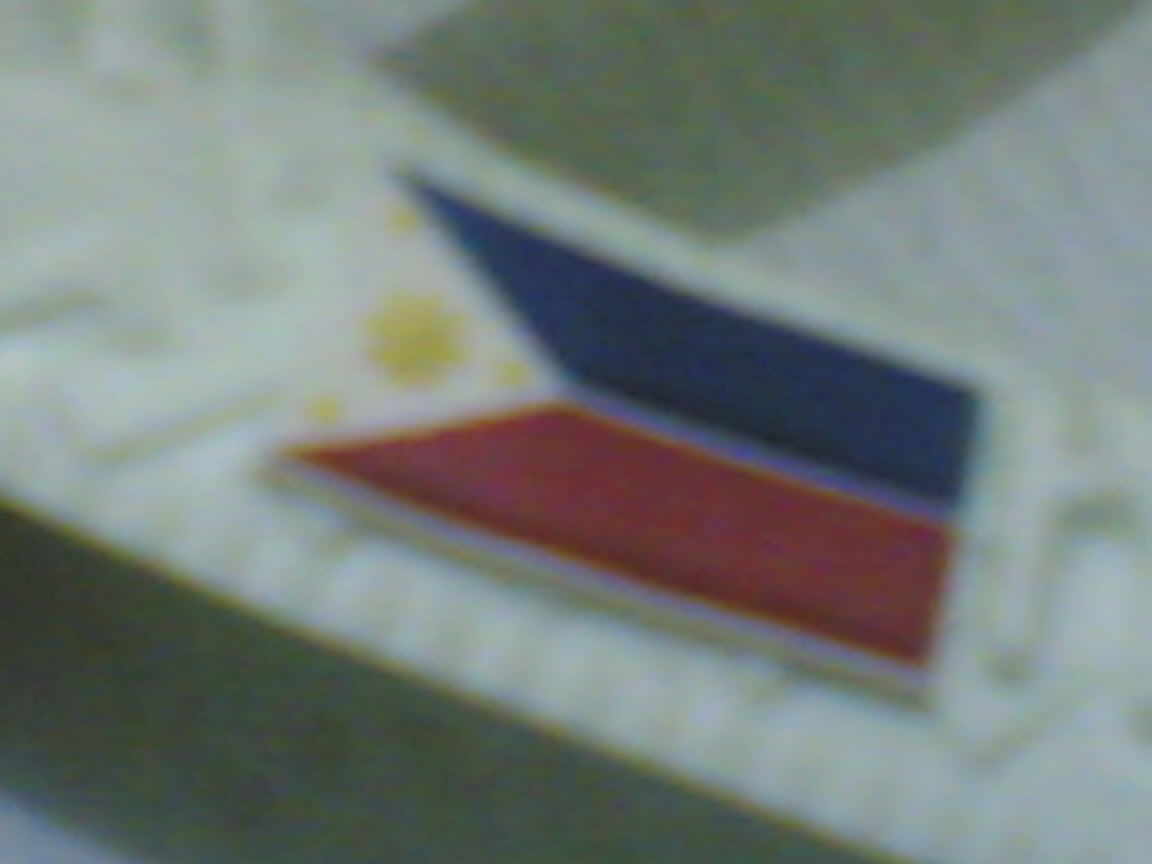 And it has the Philippine colors yellow, red, and blue as side lines instead of Brazil's green, yellow, and blue.
Go and buy a pair before stocks run out! Go and be proud to be Pinoy! Wear the Filipino flag loud and proud! Woohoo!
****
Leah and Peter picked me up this even to hang out at Charles' place. It was a lazy Thursday night and the four of us had nothing better to do.
We have decided to play Up Words. Up Words is like Scrabble, the only difference is that you can place letters on top of the other letters to form a new word as long as you keep at least one letter of the orginal word. Plus the score is also affected by the other words that cross your formed word.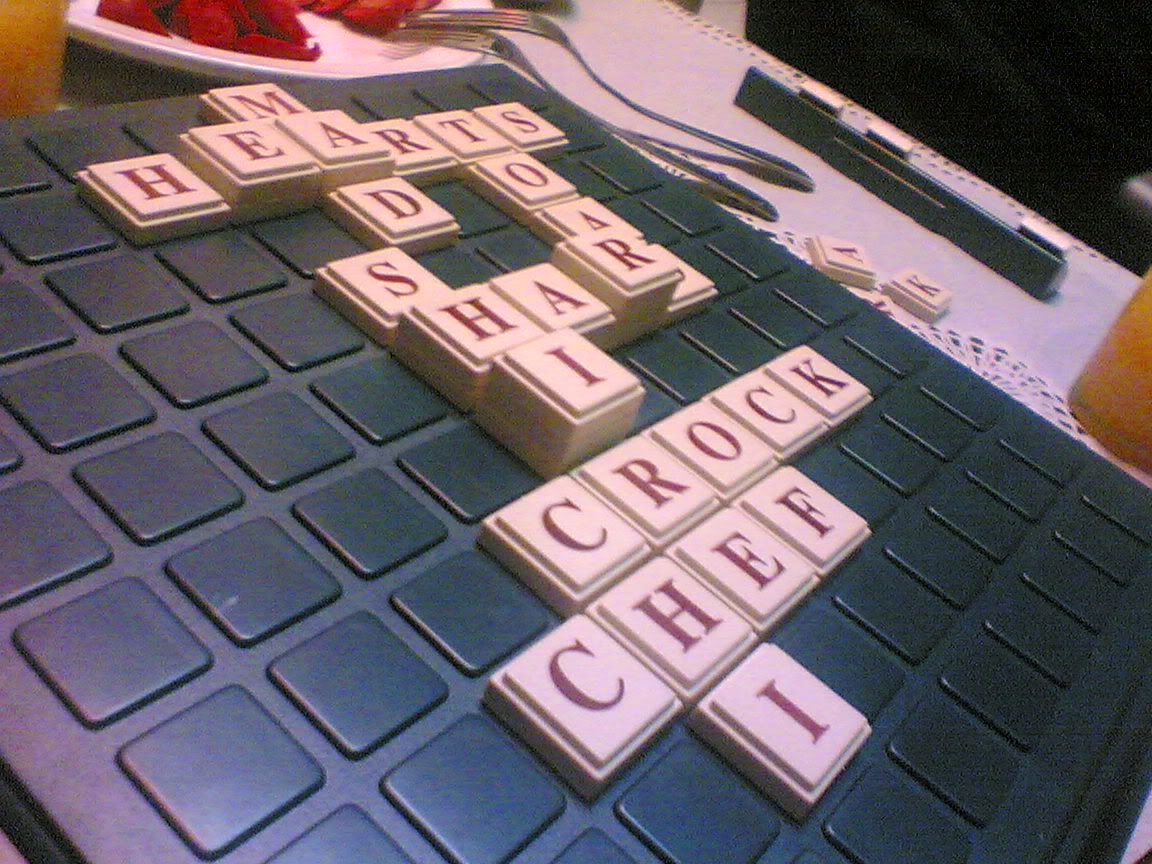 It was more fun and more challenging than Scrabble. It took Peter a while to figure out what word to form to get a high score.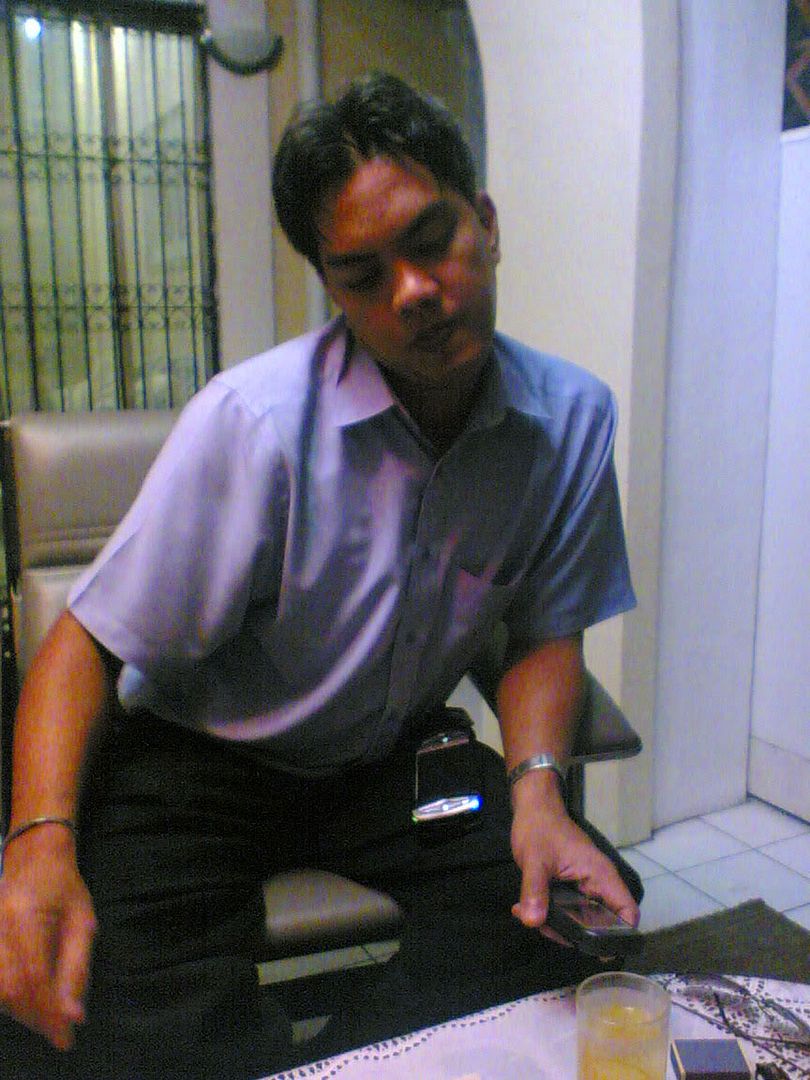 While waiting for Peter, Charles started scanning the dictionary to look for possible words that can be formed from his set of letters.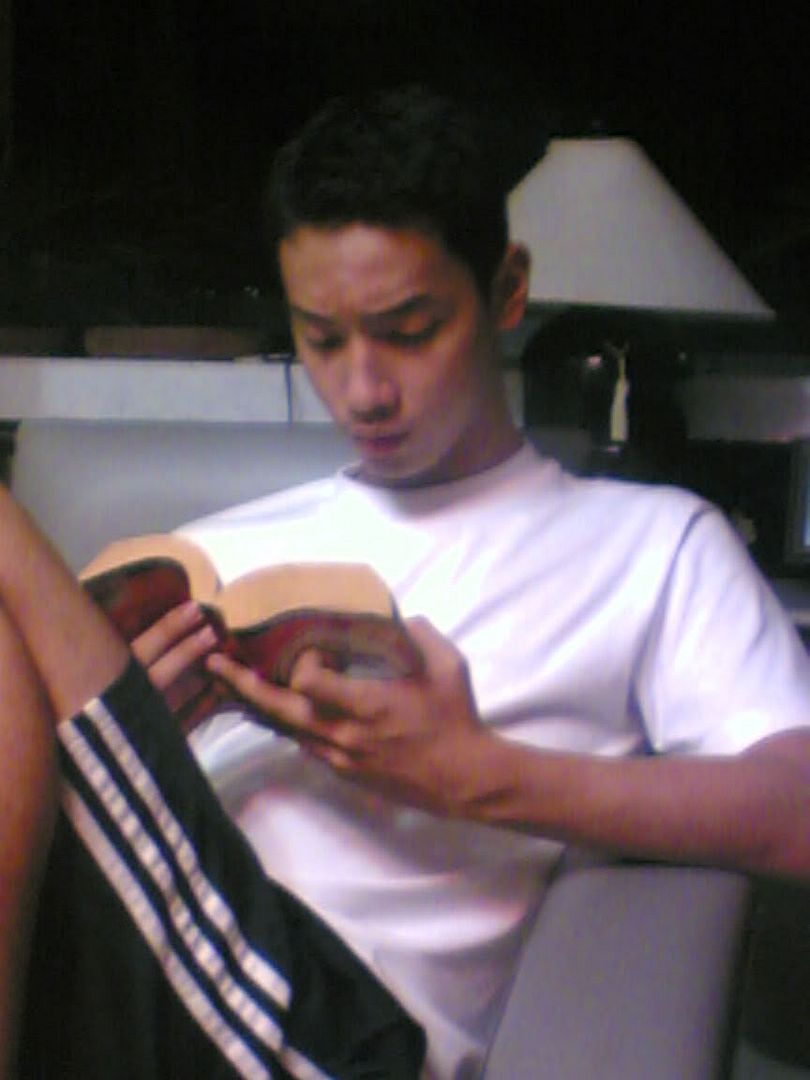 Leah took a nap because Peter took so long to form his word.
The whole time I was thinking of a word that can be formed from my letters. Vowels, anyone? I have lots of 'em.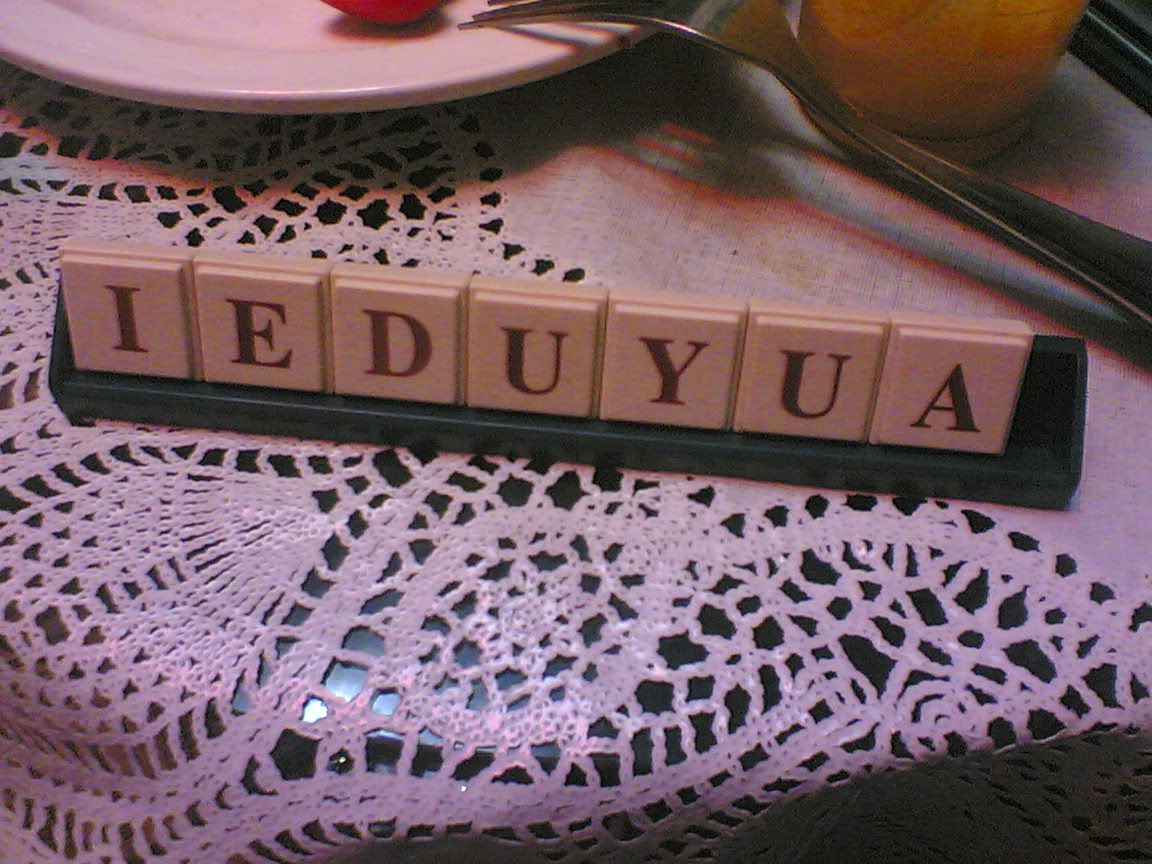 We ended at 1:30 am and I emerged as the winner. It was a nice game. Charles said he didn't have beginner's luck and promised to make a come back next time.
It was some day for me but at least I get to release all the stress by playing Up Words.
****
My adviser just told me to come up with an abstract for my poster presentation at the Chem Congress in Davao. Thing is, yesterday was the deadline but my adviser told me to just pass an abstract even if it's already late because they would still accept it
naman
since UST is in charge of the book of abstracts and paper presentations.
I didn't want to present because it's a national congress. I mean big people will be there and they might just find my work, well, a little too early for a congress. But since my adviser said nobody else is doing my sensor research in the Philippines and chemiresistors are very new to chemists, presenting it is just okay.
Today shall be another day devoted to science. I have to again work in the lab to do some last-minute experiments. Oh, I love cramming!
posted by Dorxie at
2:15 PM
&nbsp
[ 0 comments ]
Monday, February 13, 2006
I can't get over it. Really. I can't. I was happy and proud and I just can't believe it.
The first thing I did this morning was go to the College of Science to check out the posters. And it was there.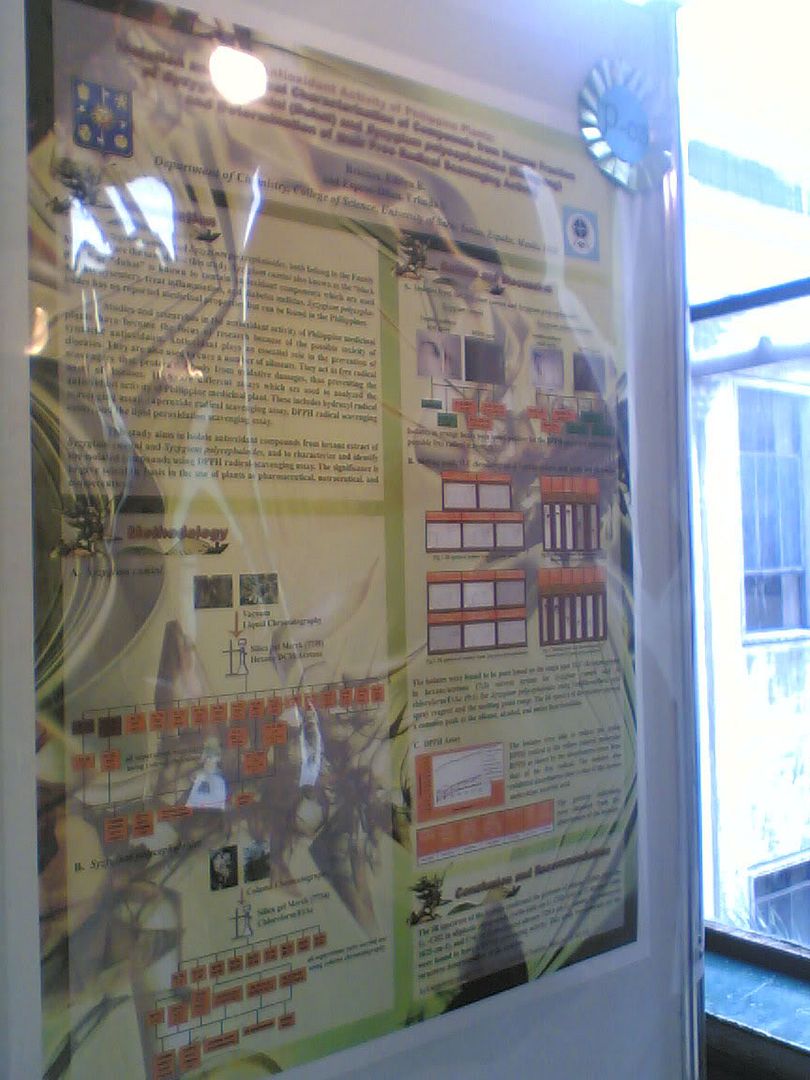 Eds' poster was there.
Our
poster was there. To my eyes it was glowing and twinkling and I-dunno-what.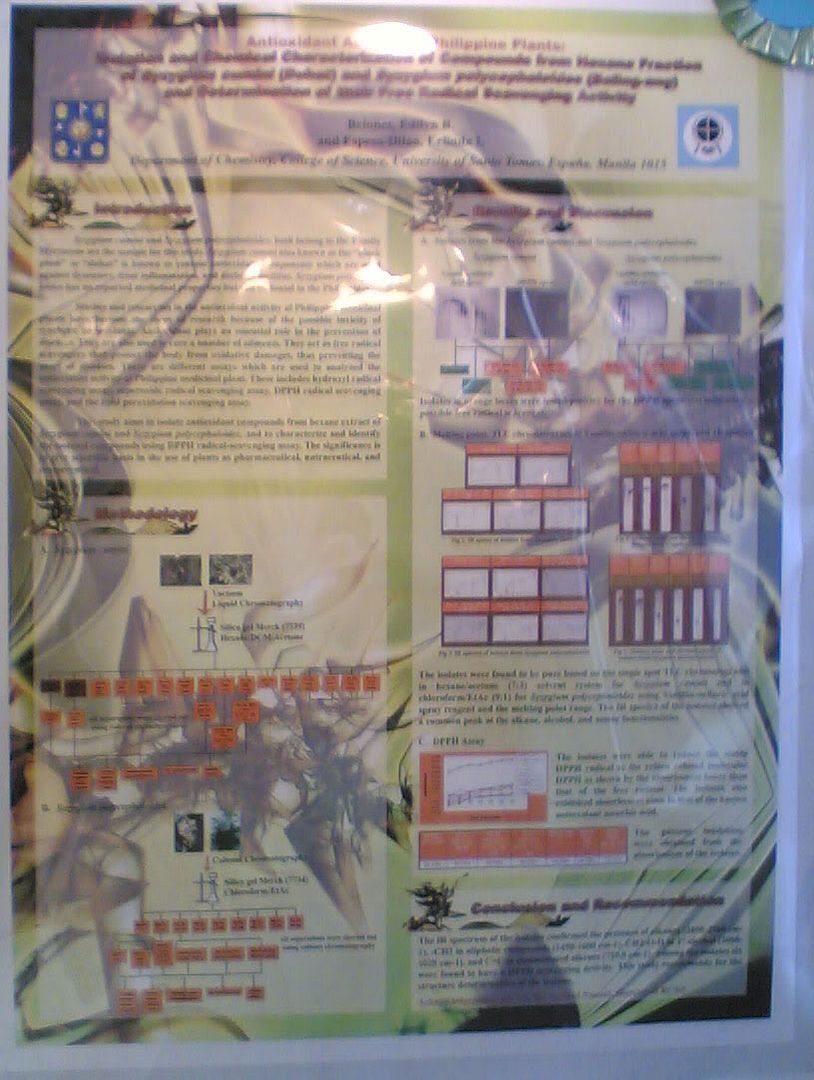 I have to say it looked nice. =)
Haha, you can tell I can't get over it! I still smile when I think about it. =)
posted by Dorxie at
6:28 PM
&nbsp
[ 0 comments ]
Saturday, February 11, 2006
There are some things in life that you would still do even if it tells you to go literally crazy, sleepless, and tired. Things you wouldn't want in any other way. Things you would do for your friends.
Like things I did for my friend Eds.
Her thesis defense was one of those things I was talking about but that's not all. Last Thursday, 9 February, was another event that entailed being up all night to finish a requirement for her graduation.
The College of Science annually celebrates the Science Week. It is during this week that students rejoice because most classes are suspended (I say most because this does not apply to Chem majors); activities are here, there, and everywhere; students get to watch their professors do the outrageous things during the Variety Show; and seniors get to exhibit their research output through posters.
Yeah, posters. Posters stuck on every panel board that can be found along the corridors of the 3rd floor. And it's not just an exhibit. It's a competition.
Because we love cramming, Eds and I decided to do her poster a day before the deadline. Another reason why we did it the last minute was that Eds needed to do one more experiment, results of which will be included in the poster.
I got dismissed from my Thursday class early so I went straight to the Instru Lab where Eds was doing her last-minute experiment.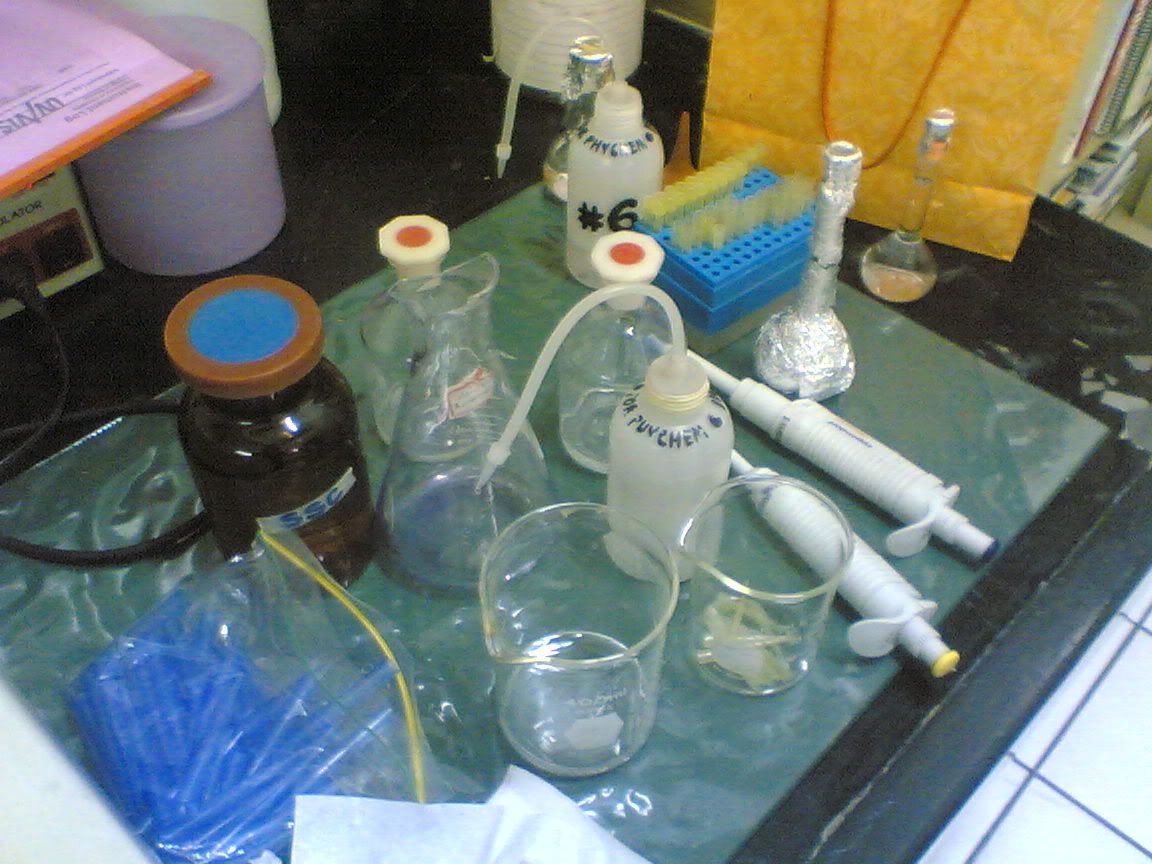 Few minutes later Oyet came from Tep's place.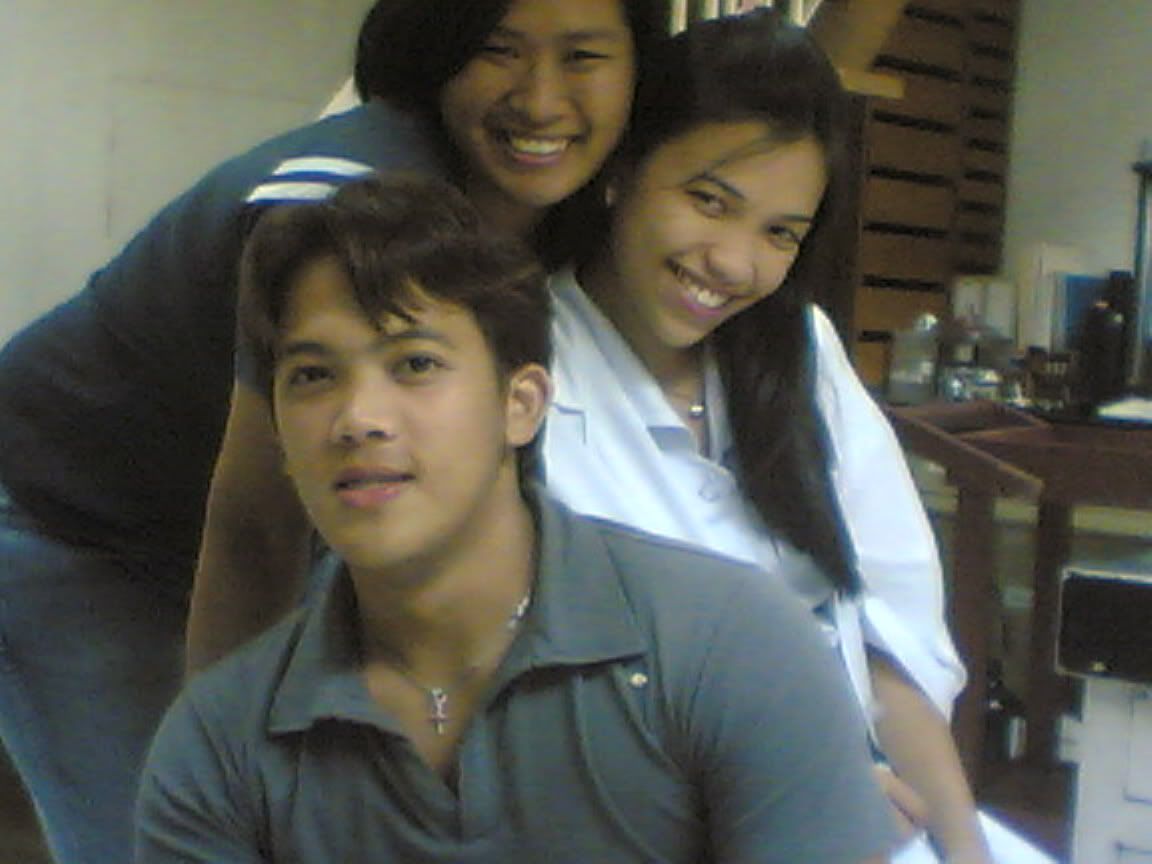 Because Eds' trial for one sample requires 30 minutes of reaction time (and she has 8 samples, meaning 4 hours of analysis), we braced ourselves for a really late departure time from school. We knew that we would leave at around 11:00 pm. I played some music to keep us company while waiting for Eds to finish.
At around 10:30 pm, Oyet went dancing galore and requested Average Joe to be played.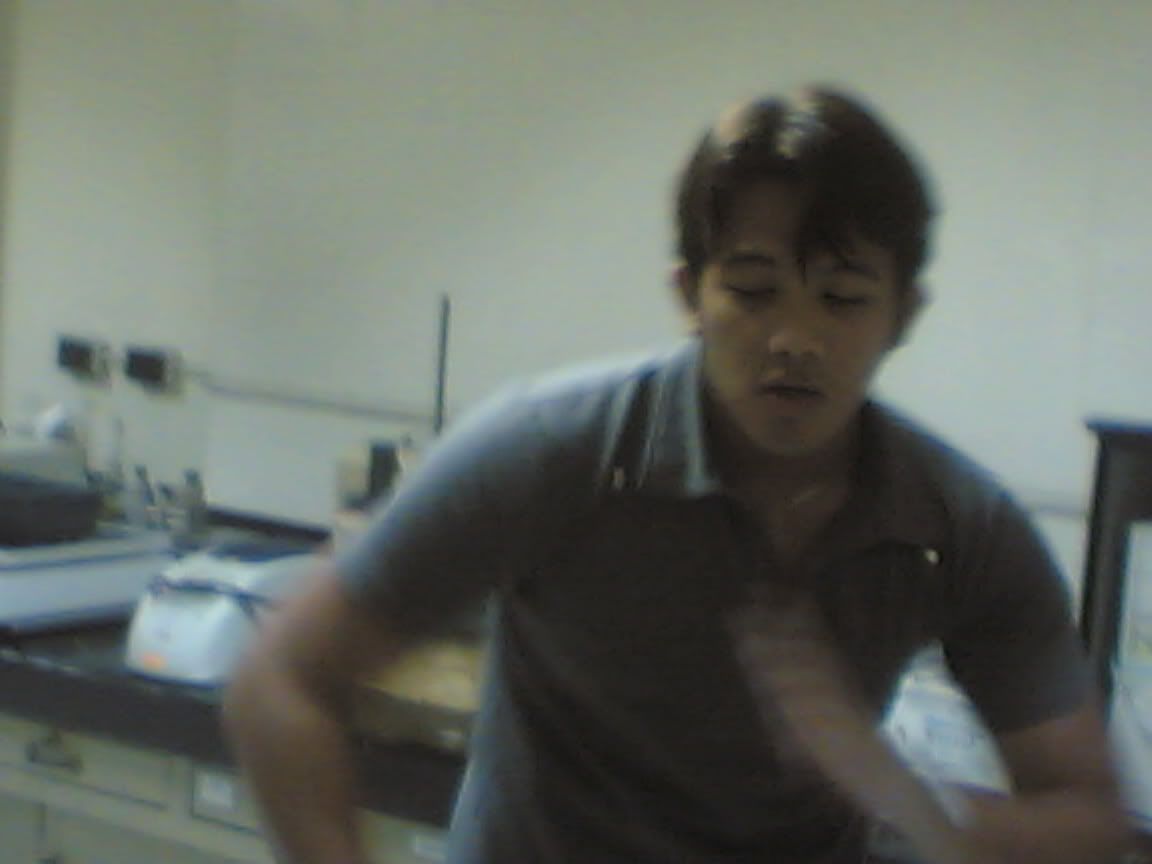 Yes, that song Average Joe.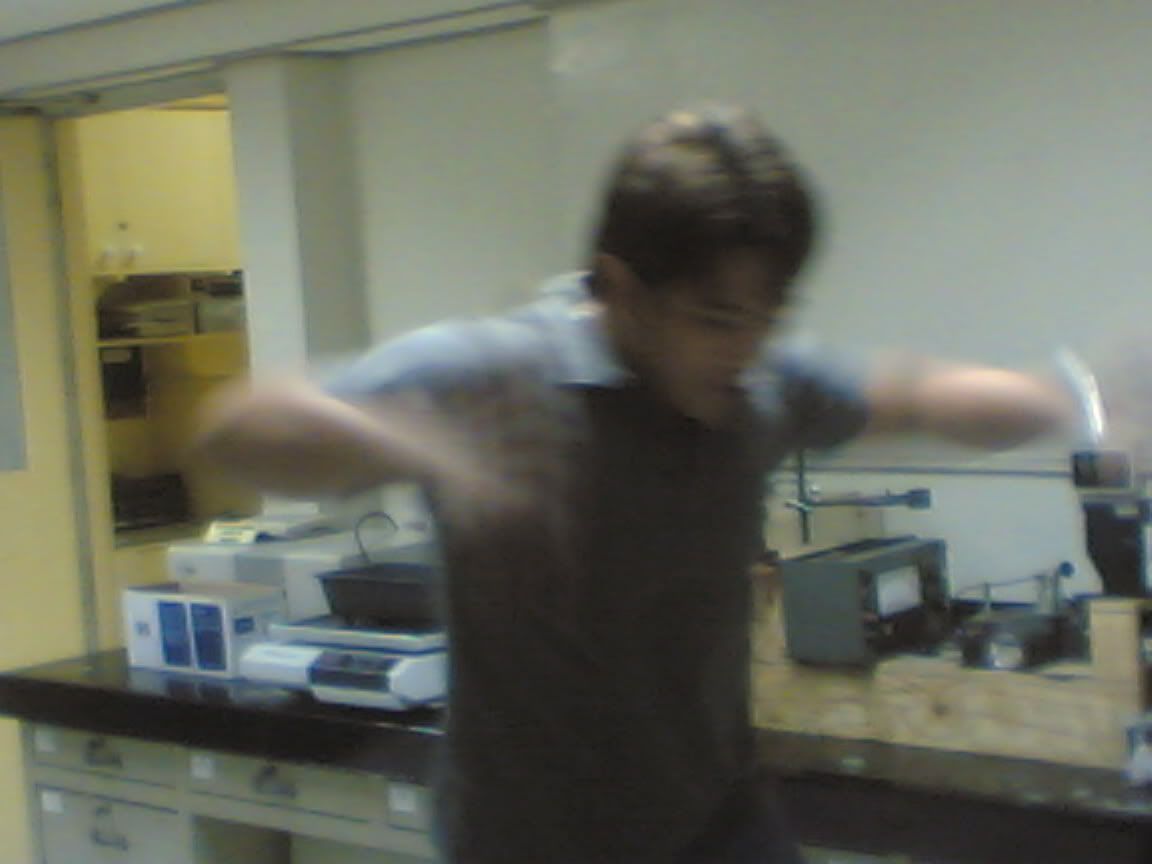 With the nah nah nah nah nah nah nah part which Oyet loved.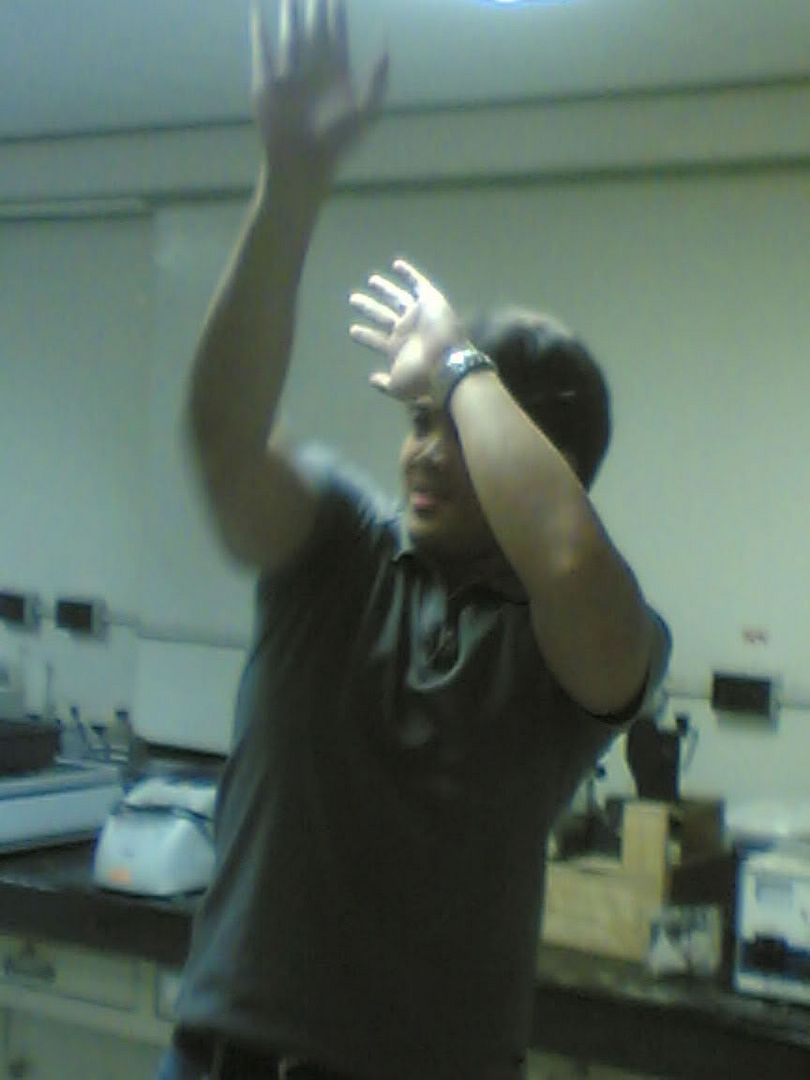 It was past 11 pm when Eds finished. The guards had to pull us out of the building. Good thing Eds' adviser was with us. That prevented the guards from kicking our butts.
Noemi and Erick wanted to come with us and stay at Eds' place so we picked them up somewhere along Lacson St. Erick helped Noemi with her poster and they've been doing the poster all night. We were all starving and I suggested that we eat somewhere near Eds' place. We checked out Greenhills if there were open food chains.
It was Thursday night and the night life was dead. Except for bars and coffee shops, only a few food stores were open. We chose Teriyaki Boy...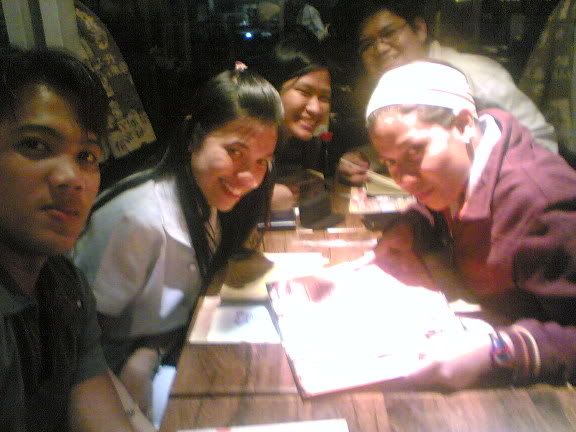 ...where some divine light was over Noemi.
Anyway, we were the last customers and nobody else was in the resto except for the crew cleaning up the place. While waiting for our orders, our ears were fed with Japanese songs like those you hear in animes. Not to mention the Very Japanese mood inside the resto.
Anime and Japanese people. Those who take pics with a peace sign.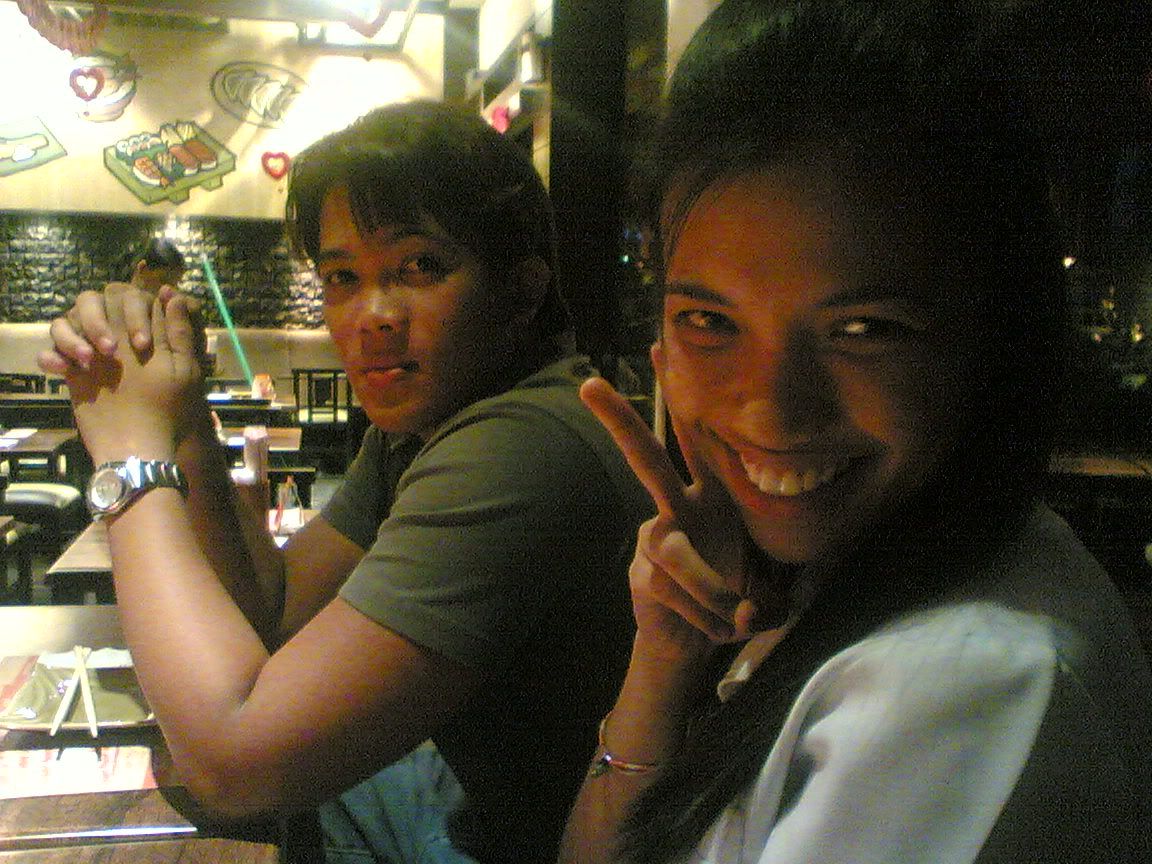 Noemi was more
pa-cute
than Japanese.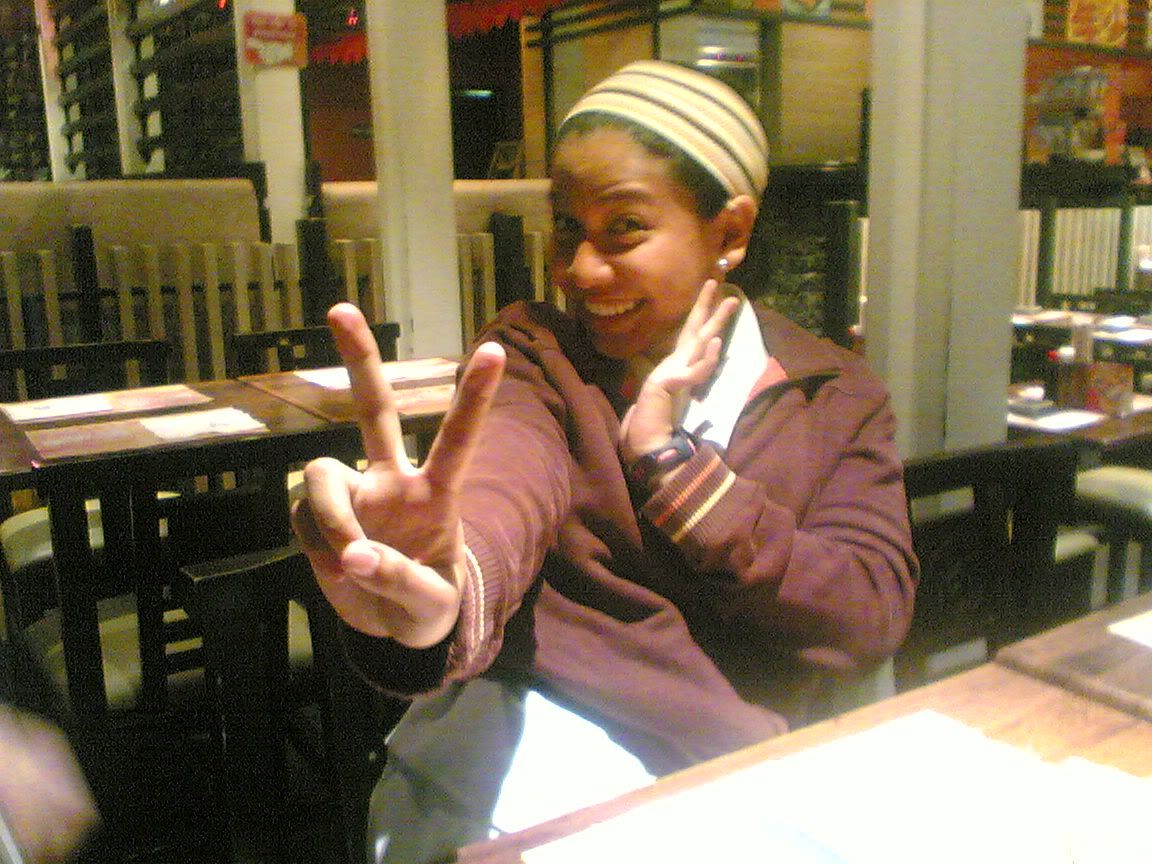 I was more OA than Japanese.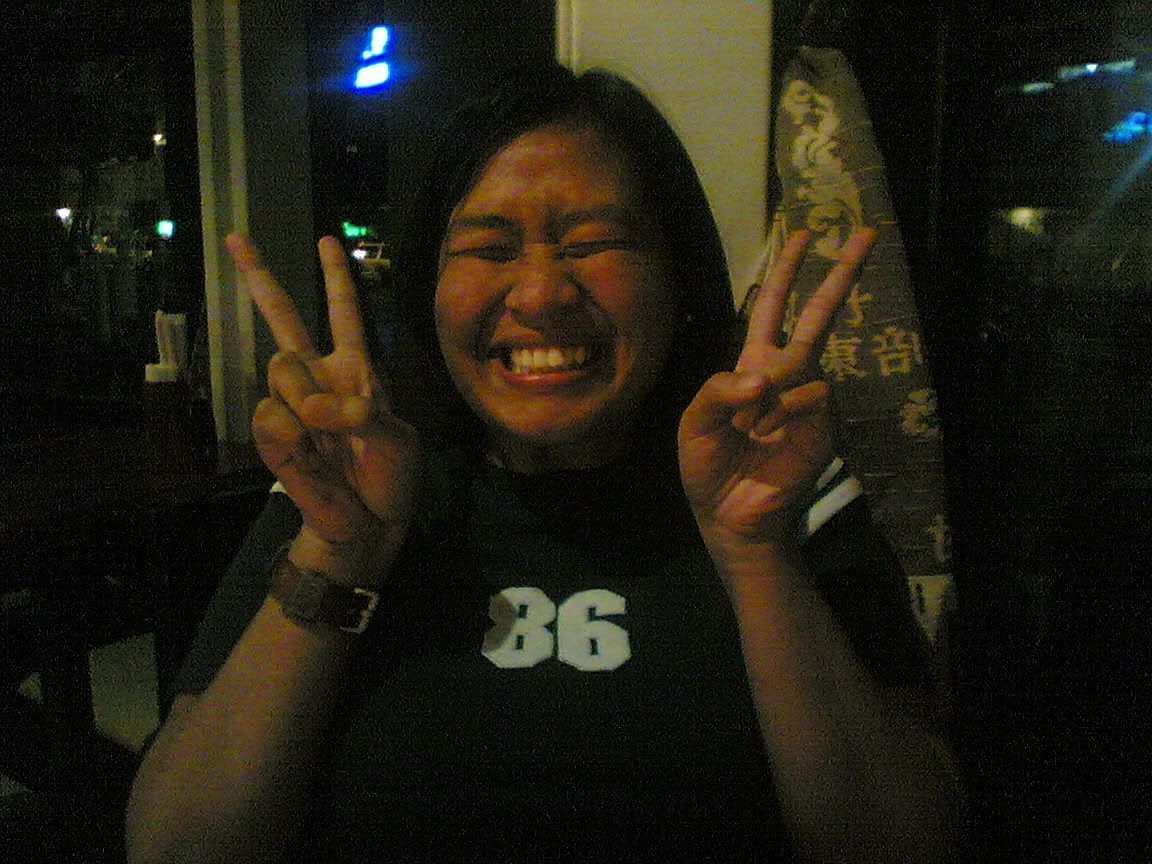 The waiting continued and Oyet started to toy around with the chopsticks.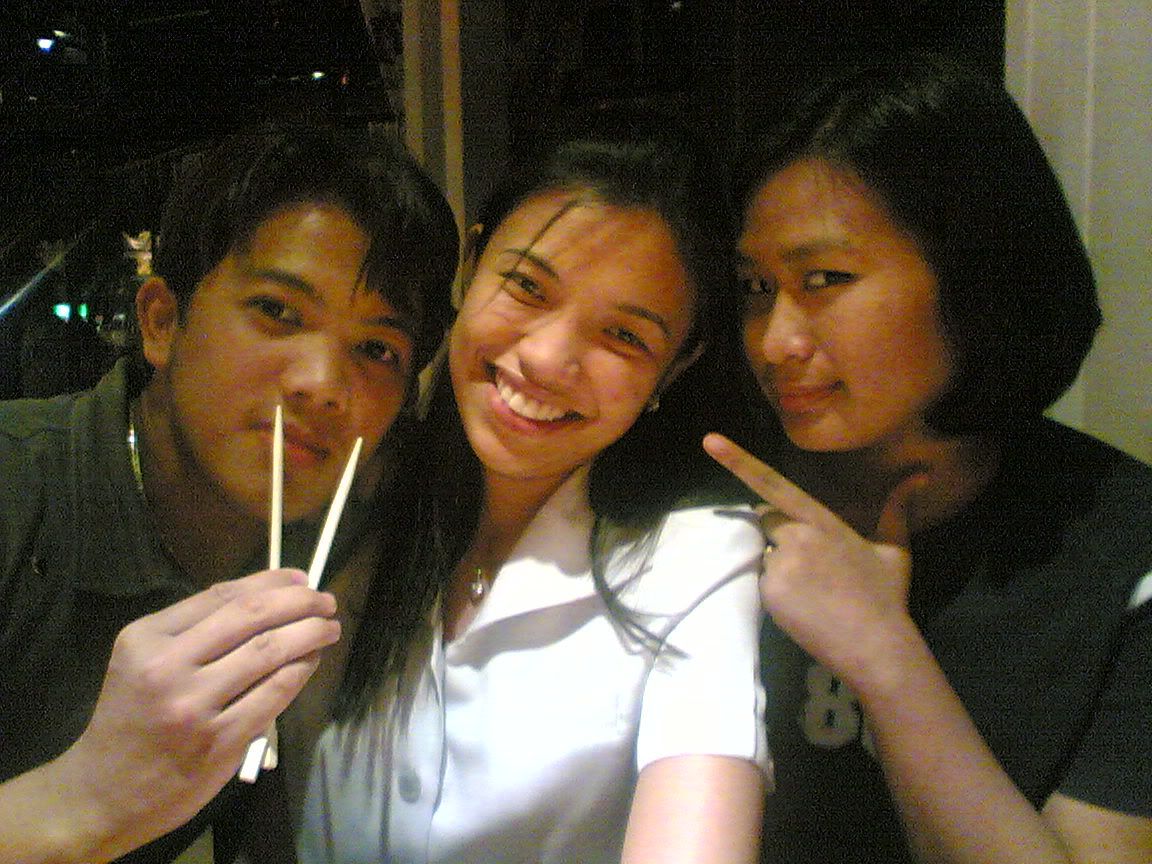 Finally, the food arrived and did we say we were starving? Suddenly, with a snap of a finger, the food was wiped out.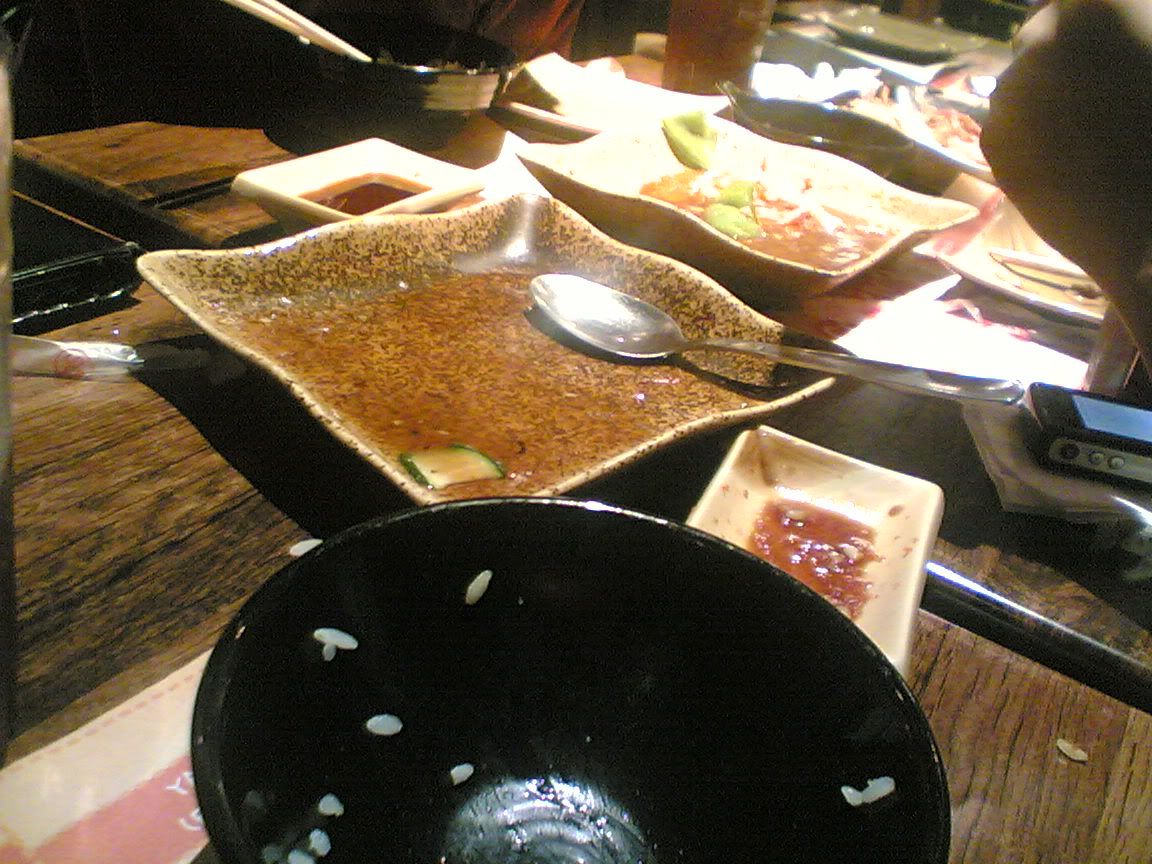 We got our coffees and went straight to Eds' place. Erick and Noemi finished their poster already so they were just bumming around. Oyet had nothing to do. It was just me and Eds who stayed up all night doing the poster.
The night (and my caramel macchiato!) was not enough to finish the poster. Eds and Noemi had to attend an early class so we were forced to leave with Eds' poster unfinished. Tep was kind enough to let us stay at his place and use his computer.
After Eds' class, she went straight to Tep's place. I was half done with the poster.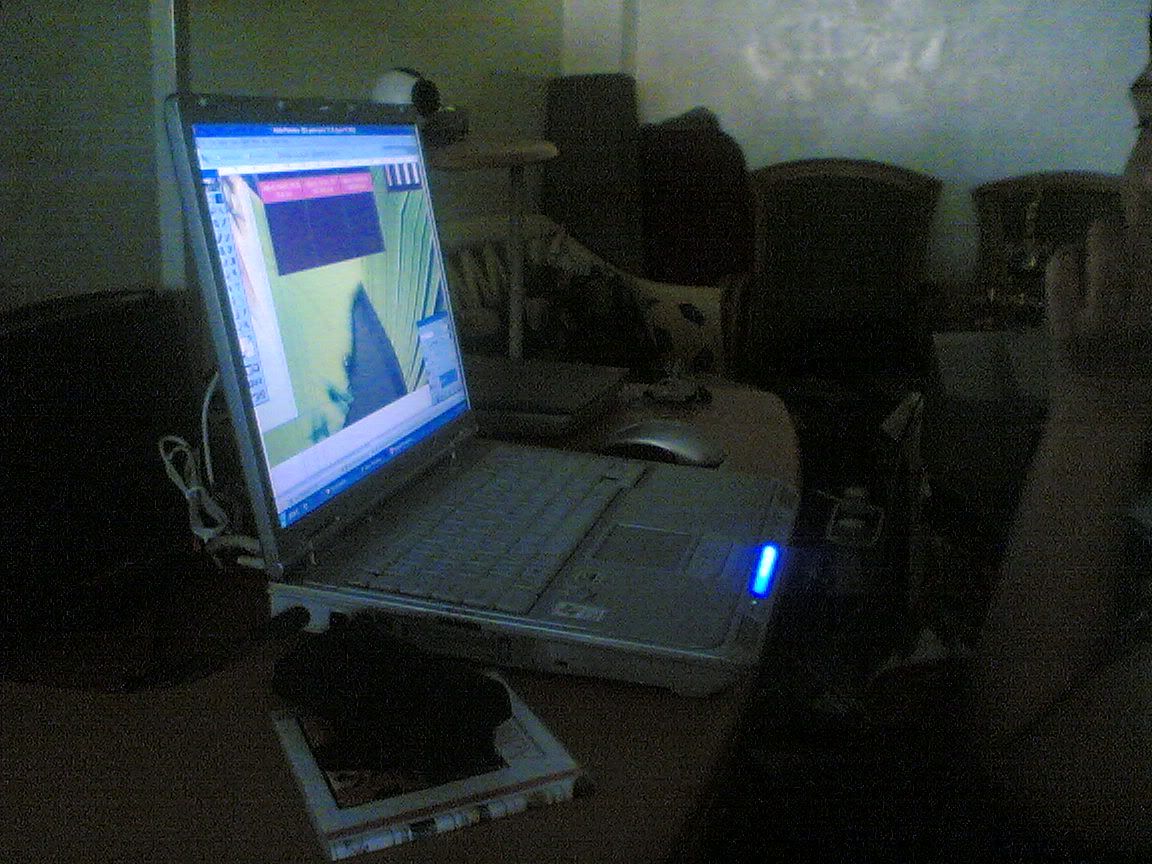 I checked the time, it was 2:00 pm. The deadline is at 7 pm. I was getting upset. I was sleepless, powerless, and bathless (haha!). There was little time.
Finally, I finished the poster at 6 pm. We hurried to Joli's to have it printed. And when the printer started printing, I nearly cried.
I was overwhelmed. All the hard work and now dizzizzit! Eds, Oyet, and I were so happy to see the poster get printed.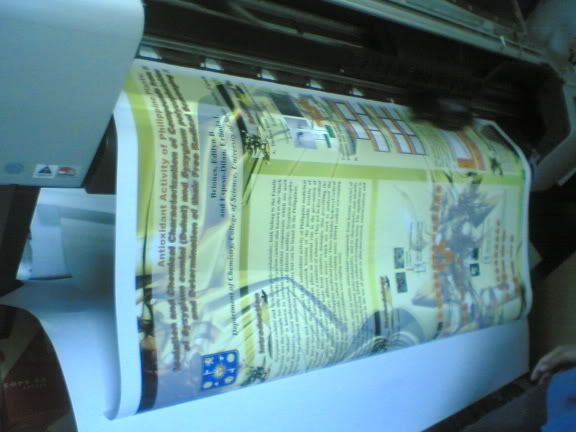 It felt different when I personally saw it come out of the printer. I had my own poster made last year but I didn't get to see it printed because I had to attend to something really important. My partner Garet had it printed and so I didn't really know how it felt like seeing the poster on paper for the first time.
We got to pass the poster on the dot. For the first time in two days, we felt relieved.
On my way home, I realized that sometimes there are things that you will do because you ought to do it. It's like something voluntary, something that you value doing because it's for a friend. And after doing these things, even if you were sleepless or tired or hungry, you don't have a hint of regret because you realize that if it's for a friend, then it's all worth it.
Now I can't wait for Monday to come. I have to see Eds' poster on one of those panel boards!
posted by Dorxie at
4:16 PM
&nbsp
[ 0 comments ]
Tuesday, February 07, 2006
Okay, it got me excited for a while.
I dunno why I am addicted with Havaianas. I mean they're just flip-flops, nothing really special. Rubber and all just like those you see locally that cost around Php 80.00 per pair. But whenever I see new Havaianas designs, I get really really really excited and I want to buy them all.
Dang. I wish I have more moolah.
Anyway, Pam uploaded photos of her new Filipinas Havaianas. It has the Philippine flag instead of the Brazilian one. Plus, she posted this limited edition metallic Brazilian Cup Havaianas, which I think is a prize for the 2BU! Valentine contest. Check her site by clicking
this
.
Becaue I am nationalistic and I love my country dearly, I will get my Filipinas Havaianas next week. I sooooo love it!
posted by Dorxie at
4:26 AM
&nbsp
[ 0 comments ]